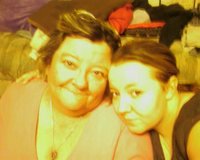 Barbara A. Reid
Barbara A. Reid
07/22/1953-11/29/2017
Barbara Reid was born at Holy Name Hospital in Teaneck, NJ. She was raised in Hasbrouck Heights, NJ.
Barbara moved to Waretown, NJ in the '70's and resided with her aunt and uncle for about 20 years. Barbara then met her future husband Robert P. Reid III in 1990. In January of 1992 Barbara and Robert got married. Nine months later in October of 1992 they received a baby girl named Lindsay M. Reid.
Barbara loved to work until she became disabled. She worked for various places like unishippers, Woolworths, Quinn hoping Funeral Home, a mortgage company, Air Brook Limousine, and a garage door company. She was also a bank teller, an addiction counselor, and a dental assistant.
Barbara and her husband Robert always went to parent teacher conferences for their daughter and Barbara was known as a class mother for Waretown Elementary school where she participated in all of the school activities and field trips.
She was predeceased by her mother and father, Dorothy and Robert Bauerlein; her aunt and uncle, Edith and Ed Hilbers; and father in law Robert P. Reid Jr.. Barbara is survived by her husband, Robert P. Reid; daughter, Lindsay M. Reid; son in law, Angel L. Pomales; granddaughter, Roseanna M. Pomales; mother in law, Diana E. Reid; many cousins, nieces and nephews; adopted grandson, Logan J. Stevenson; as well as many adopted children; Caitlin Ciance, Tyler Stevenson, Ashley and Kimberly Bair, Caitlin Cox, Dana Morrone and April Wilson. She is also survived by four great friends; Angela Baliotis, Sherry Addato, Lori Bair and Mike Morrone.