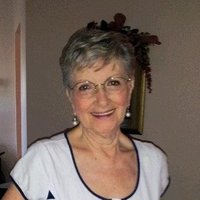 Pauline Bedell
Pauline Bedell, age 78, of Manchester, passed away Friday, December 29, 2017 at her residence. Pauline was born June 2, 1939 in Brooklyn, NY to the late William Dickoff and Tillie Dickoff.
Mrs. Bedell was a retired realtor. After moving to Clarksville, TN for a short period of time, she was baptized by Pastor Matthew Brown of Beautiful Savior Lutheran Church. Pauline was a loving wife, mother, grandmother and great-grandmother. Memorial service will be held Tuesday, January 2, 2018 at 2:00pm at Ocean County Cremation Service, 1252 Rte. 37 West, Toms River, NJ 08755.
Pauline was preceded in death by her husband Norman. She is survived by two sons, Hal (Lori) Bedell of Clarksville, TN and Joseph (Debbie) Bedell of Bayville; Daughter, Adriene (Richard) Hight of Roanoke, VA; seven grandchildren and eleven great-grandchildren.