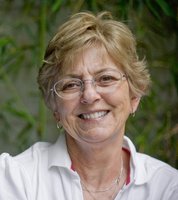 Suzanne Manahan Welsh
Suzanne Manahan Welsh (Lulken)
72, Toms River
Suzanne Manahan Welsh (née Lulken) was born February 1st, 1945 in Long Branch to mother Helen (née Manahan), a registered nurse at Monmouth Memorial Hospital, and father Walter Parke Lulken, a New Jersey railman and avid fisher. She passed on January 18th, 2018, at peace in her home with family, following a hard-fought battle with Alzheimer's Disease.
Raised in Oceanport, Suzanne, who was known to friends and family as Sani, resided in several communities along the Jersey Shore with her husband and children before retiring in Toms River. After graduating from Long Branch High School (class of 1962), she obtained a degree in Business Administration, and went on to serve a long and dedicated career as a bookkeeper at several businesses in Monmouth and Ocean counties. Known to all she met as a charming and affable woman with an easy smile, Sani had passions for gardening, crafting, the outdoors, and a love for the many animals she cared for throughout the years. To her family, she was known as a nurturing and devoted mother who cherished nothing more than spending time with her children and grandchildren.
She is survived by husband Stephen, son Stephen, daughter Kelly McGowan, son John Bonforte, her five grandchildren, and sister Nicki. She will be fondly remembered, dearly missed, and joyously celebrated by her family, whom are currently deliberating a private memorial. In lieu of flowers, Sani's family encourages friends, family, and acquaintances to pledge a contribution to the Alzheimer's Association (alz.org) in her name.