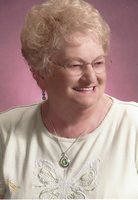 Katherine De Coons
Katherine De Coons (nee Tietjen) – 88 of Toms River, NJ passed away on Thursday February 8th, 2018.
Katherine was born in Jersey City before moving to Rutherford, then to Holiday City in Toms River where she was active in the community. Katherine worked as a bookkeeper and was a member of VFW Post 809.
Katherine was predeceased by her husband Robert De Coons and her son James De Coons Jr. She is survived by daughter Diane De Coons Popeck, son David De Coons, five grandchildren, Debra, Robert, Ryan, James III, Jessica, and six great grandchildren.
A Memorial Service will be held at the chapel at Brig. Gen. William C. Doyle Veterans Memorial Cemetery, Wrightstown, NJ at a later date.