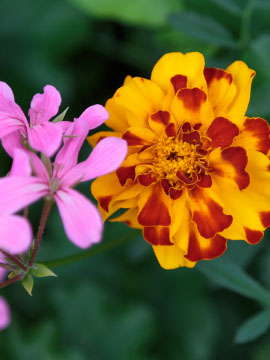 In Memory of
Ella Anna Amelia Horner Jacobsen
Friday, May 12, 2017
Obituary of Ella Horner Jacobsen
Ella Anna Amelia Horner Jacobsen passed away peacefully on May 12, 2017.
She recently celebrated her 100th birthday with close family and friends. Ella
was born on March 21, 1917 in Newark, New Jersey.
A Memorial Service will be held to celebrate her life on May 20, 20217 at St.
Pauls United Methodist Church, 714 Herbertsville Road, Brick, at 1 pm.
Her life of 100 years was filled with caring, giving, and love to her husband,
children, and grandchildren. In addition, all relatives received that same
nurturing and love - brothers, sisters, nieces, nephews, plus, friends and
neighbors. Ella had a quick sense of humor that would always bring a smile to
any conversation. She was an avid reader, completed crossword puzzles with
ease with her cup of coffee, and always encouraged people to pursue their
talents.
Ella was predeceased by her husband, Arthur, and her son William. She is
survived by son, Thomas, and grandchildren, Eric and Lindsay Jacobsen.
Brian K. Daly - Owner/Manager
NJ License # 3723
Forked River:
Ocean County Cremation Service
206 Lacey Road | Forked River, New Jersey 08731-3510
Phone: 609-971-3321 | 800-390-1941
Toms River:
Ocean County Cremation Service
1252 Route 37 W | Toms River, New Jersey 08755
Phone: 732-341-3321 | 800-390-1941

Ocean County Cremation is proud to serve Toms River, Forked River and the surrounding (but not limited to) communities which include Lakehurst, Whitesville, Leisure Village East, White Oak Bottom, Silver Ridge, Clifton, Lanoka Harbor and Lakewood NJ.