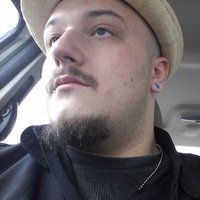 Christopher Hans Rivera
Christopher Hans Rivera, 27, of Browns Mills, died suddenly at home in the early morning hours of February 24, 2019. He was born October 17, 1991 in Mt. Holly, NJ. He attended BCS High School, class of 2009.
Christopher enjoyed the outdoors, time spent with family and loved ones.
Christopher is survived by his father Christopher Rivera, Grandmother Sharon Rivera, mother Melissa Adams, Brother Sgt. Matthew Rivera (USMC), Late Uncle Shawn Rivera, Late Uncle Shane and Marcy Rivera, cousins Mateo, Tony and Shane Rivera, Jr., great aunts, great uncles and extended cousins.
A private service will be held to honor the life of Christopher