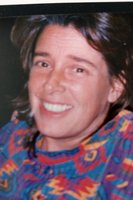 Rosemary Sebor
Rosemary Sebor, 67 of Whiting, N.J. passed away peacefully on April 30, 2019. Rosemary was born in East Orange, N.J. to Leo and Rita Sebor (Canham).
Rosemary is preceded in death by her parents and her nephew, Philip Sebor. Rosemary is survived by her loving children Mark Lisowski of South River, N.J., Jackie Sieb and her husband Rich of Brick, N.J., Katie Lisowski of Jackson, N.J., Jimmy Lisowski of Jackson, N.J., J.J. Lisowski of Jackson, N.J. and her two adored grandchildren R.J. Sieb and Julia Sieb of Brick, N.J. Rosemary is also survived by her brothers Thomas Sebor and his wife Robin of Freehold, N.J. and Daniel Sebor and his wife Eileen of Warren, N.J., and her eight nephews and countless other family and friends.
Family and friends are welcome to call on Monday, May 6, 2019 from 6pm to 9pm at the Sieb home, 11 Hendry Lane, Brick, N.J.
The family would like to offer our sincere thanks and gratitude to the amazing staff at Monmouth Medical Center North, especially her nurse Eileen McGarry and Dr. Seth Cohen who provided exceptional care to our mother.