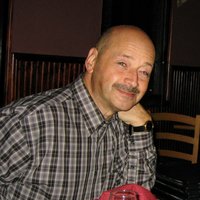 Adam Irizarry
Adam Irizarry, 66, of Manchester, N.J., formerly of Hazlet, N.J., passed away peacefully on Dec. 7, 2019 in his home surrounded by family.
Adam was born in the Bronx, N.Y. to Dionida and Adan Irizarry on Nov. 3, 1953. He graduated from All Hallows High School in 1973. He enjoyed sports, wrestling and movies.
A memorial service will be held at Ocean County Cremation Service, 1252 Route 37 W Toms River, N.J. 08755 on Dec. 12, 2019 at 11:00am- 1:00pm.
Adam is survived by his significant other, Linda Farrell of Manchester, N.J.; his three children Jason Irizarry, Lyana (Irizarry) Medric, and Ashlee (Irizarry) Hill; daughter-in-law, Kate (McInerney) Irizarry; sons-in-law, Michael Medric, and Jared Hill; and six adoring grandchildren, Amelia, Lila, Jade, Marco, Lucas, and Logan; sister Eva and husband Tony Lozano, of Moncks Corner, S.C.; niece Larissa Arnaez of Miami, F.L.; nephew Aaron Lozano of Summerville, S.C.; as well as an extended family of brothers and sisters-in-law, cousins, nieces and nephews.
He is preceded in death by his parents.
In lieu of flowers, donations may be made in his name to the America Diabetes Association: https://www.diabetes.org/donate/donate-memorial?s_src=dorg&s_subsrc=dorg