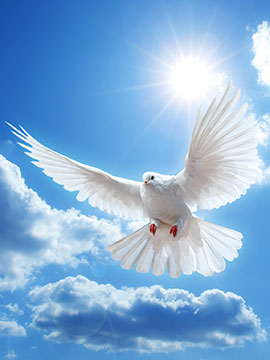 In Memory of
Ott Charles "Chuck" Olsen
Saturday, March 10, 2018
Obituary of Ott Charles Olsen
OTT CHARLES (Chuck) OLSEN, 88
Ott "Chuck" Olsen 88, of Manchester, N.J., passed away peacefully on Friday, March 10th, 2018 at Community Medical Center of Toms River, N.J. He was surrounded by his three loving children at the time of his passing. Chuck was born in Bay Ridge, Brooklyn, NY on July 22, 1929 to Norwegian immigrants Karl and Marie Olsen. His three top idols were Jesus Christ, John Wayne and Mickey Mouse. His insatiable love of humor shined through him and gave joy to everyone he met.
Chuck was a devoted husband to his late wife Eivor ("Chris"), married in 1958. He was father to surviving children, Linda Jensen (husband, Allen), Steven Olsen (wife, Debbie) both of Hamilton, NJ and Mark Olsen of Dunedin Florida. He is also survived by five vibrant grandchildren; Alicia Jensen, Erica Jensen-Mancuso, Jacqueline, Christopher and Matthew Olsen.
After serving in the USAF during the Korean War, Chuck earned his BBA degree in
Advertising from Pace University, NYC, under the G.I. Bill. There he bonded with lifelong friends from "Patton House" fraternity. In 1957 he was a big two week winner on NBC game show, Haggis Baggis.
He spent his professional working career as a marketing and advertising executive in NYC. Working with ad agencies, banks, insurance companies and trade associations, Chuck used his creativity and wit to launch successful national ad campaigns. He also enjoyed writing and directing plays for local church productions.
During his retirement years, Chuck had written three books; "Good Grief God", "Dad's Diary" and most recently "Off The Wall". His greatest joys beyond family, films and writing were Disney World and performing as Noah in the annual church Christmas production. Chuck, being a devote Christian, always incorporated his love of God, Country and family in every aspect of his life.
Friends and family are invited to attend a memorial service on Saturday, March 17, 2018 at 10 am at Graceway Bible Church, 1934- Klockner Road, Hamilton, N.J. 08619. A military service will be held at Brigadier General Wm. C. Doyle Veterans Memorial Cemetery Chapel, 350-Province Line Road, Wrightstown, N.J. 08652 on Monday, March 19, 2018 at 11am.
In lieu of flowers, contributions may be made to your favorite charity.
Brian K. Daly - Owner/Manager
NJ License # 3723
Forked River:
Ocean County Cremation Service
206 Lacey Road | Forked River, New Jersey 08731-3510
Phone: 609-971-3321 | 800-390-1941
Toms River:
Ocean County Cremation Service
1252 Route 37 W | Toms River, New Jersey 08755
Phone: 732-341-3321 | 800-390-1941

Ocean County Cremation is proud to serve Toms River, Forked River and the surrounding (but not limited to) communities which include Lakehurst, Whitesville, Leisure Village East, Silver Ridge, Barnegat, Manahawkin, Lanoka Harbor and Lakewood NJ.