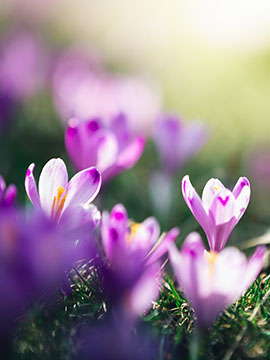 In Memory of
Cheri Leigh Pierce
Sunday, June 17, 2018
Obituary of Cheri Pierce
Cheri Leigh Pierce Oct. 12, 1969 -June 17, 2018
Cheri Leigh Pierce, 48, of Waretown, NJ, went Home to Jesus on Sunday, June 17, 2018 at Southern Ocean Medical Center, Manahawkin, NJ. Born in Toms River, NJ. she attended Toms River Schools and Ocean County College, before receiving her Bachelor of Arts degree at Richard Stockton College (now University) and received her Masters degree at Georgian Court University. She is survived by her beloved, Ronald E. Syanovitz and daughter Katie Anna Syanovitz, her parents Dale Lee and Darlene Kerins Pierce, brother Shannon Dale Pierce and sister in-law Marie San Pedro Pierce, aunt Sandra Kerins Brelsford and uncles Carl Pierce and Thomas Pierce. Her grandparents Paul Andrew Kerins and Helen Miller Kerins Voerth, Wilbur Dale Pierce and Sarah Monahan Pierce as well as aunt Annemarie Kerins Vogler and uncle Ronald L. Pierce predeceased her. While under Hospice care at Southern Ocean, Cheri was blessed to have many of her loving cousins, aunt and extended family and friends sitting vigil at her bedside day and night as well as all of her immediate family to help her on her journey Home. We thank the medical staff of this hospital including dieticians and housekeeping who went above and beyond to make her and all of us as comfortable as possible during her many days' stays during the last two months. Cheri always acknowledged each person who cared for her with a smile and gratitude. Cheri was employed by ELS Educational Services, Inc. based at Stockton University as Academic Director and head teacher of international students for whom she worked tirelessly. She was devoted to all of her students and faculty members. She was awarded for Excellence in Teaching after her first year with the company. Through the years Cheri worked for Toms River Schools, Lakewood Board of Education, Cherry Hill Schools, Mount Laurel Twp. Schools teaching elementary, intermediate and high school. She also worked as Scorer -TOEIC at Educational Testing Services. A local memorial is yet to be determined for Cheri where we hope many who knew and loved her will be able to say their final goodbyes and to share their favorite memories of her. We also plan to have a family memorial at Miller Family Cemetery in Edella, Scott Twp. PA at a future date. Cheri's passions besides her family, including her work family and friends, were rescues for horses and domestic animals, and her favorite charity was St. Jude for Children. She enjoyed organic gardening, flowers, and especially trees. One of her favorite symbols was the Tree of Life. She believed in environmental causes, and wanted to give back to our Mother Earth. We will be planting trees in her memory as she requested. Cheri brought a shining light to the hearts of many who knew her. She would ask that you keep that light shining by carrying out whatever was positive that she may have instilled in you, to make the world a better place. We would also like to thank the many prayer warriors who helped us through these last four months. We were lifted by all of you. To the people who devoted their time and love to Cheri in her final days, and to us, we will be forever grateful. Cheri has often said that the spirit knows when to leave here to continue on to the next life, and that life was a circle, with no beginning and no end. So she will always be connected to all of us and in time we hope to find solace in these beliefs of our beloved Cheri. "What the heart has once owned...it shall never lose."
Share Your Memory of
Cheri
Brian K. Daly - Owner/Manager
NJ License # 3723
Forked River:
Ocean County Cremation Service
206 Lacey Road | Forked River, New Jersey 08731-3510
Phone: 609-971-3321 | 800-390-1941
Toms River:
Ocean County Cremation Service
1252 Route 37 W | Toms River, New Jersey 08755
Phone: 732-341-3321 | 800-390-1941

Ocean County Cremation is proud to serve Toms River, Forked River and the surrounding (but not limited to) communities which include Lakehurst, Whitesville, Leisure Village East, Silver Ridge, Barnegat, Manahawkin, Lanoka Harbor and Lakewood NJ.