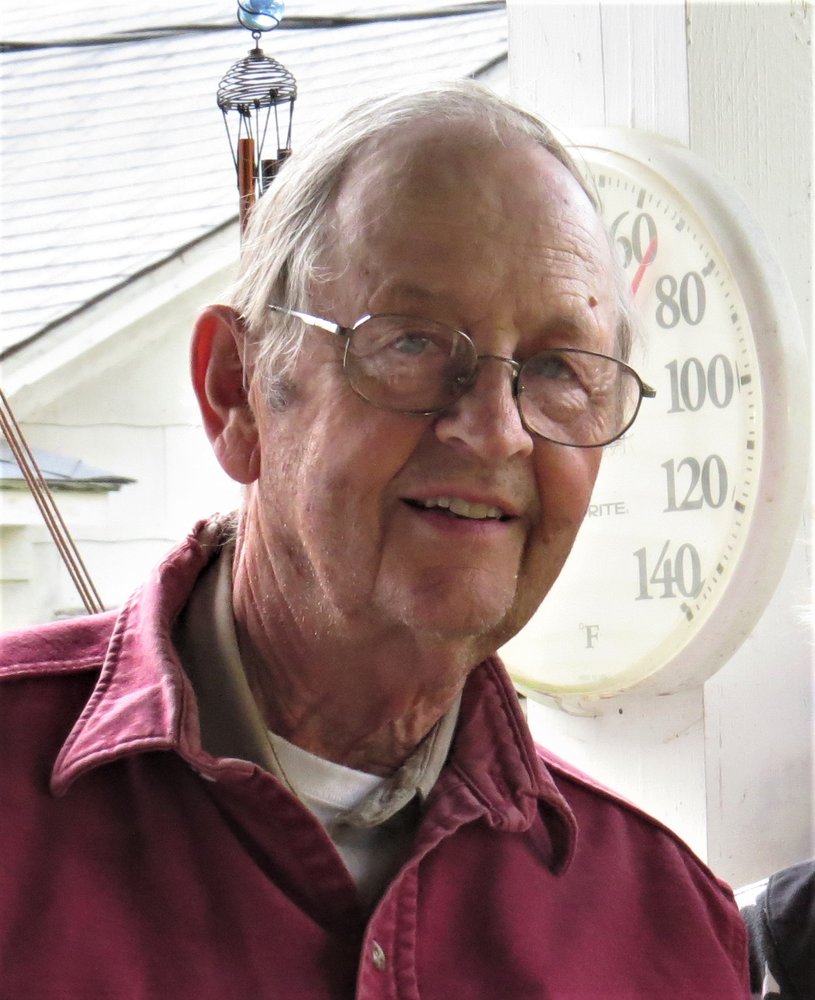 In Memory of
Alan Robert Peaslee
1936 - 2018
Obituary of Alan Robert Peaslee
"And as spoke He no longer looked to them like a lion; but the things that began to happen after that were so great and beautiful that I cannot write them. And for us this is the end of all the stories, and we can most truly say that they all lived happily ever after. But for them it was only the beginning of the real story. All their life in this world and all their adventures in Narnia had only been the cover and the title page: now at least they were beginning Chapter One of the Great Story, which no one on earth has read: which goes on forever: in which every chapter is better than the one before" ― C.S. Lewis, The Last Battle
Alan Robert Peaslee, 81, was called to his heavenly home on June 19, 2018 from Jackson, NJ where he and his wife resided part time. His firm belief in God sustained him throughout all the seasons of his life as a devoted husband and father.
Alan was born to the late Thomas and Ida (Linkroum) Peaslee, a trucking/freight company owner and a homemaker respectively, in Hancock, NY on July 1, 1936. He was a graduate of Hancock Central School Class of 1954. He had fond memories of working closely with his dad many summers hauling freight to Binghamton and New York City and at Mallory's Lumberyard in Hancock.
He received his Bachelor of Science degree from the College of Forestry, Syracuse University Class of 1959 and played the baritone horn in the Syracuse Marching Band. Alan spent summers during college working for the USDA checking gypsy moth traps where he would enjoy visiting with local 'old timers' sharing Hancock history. One summer he and other forestry students drove across America and fought fires in Washington State.
He was also proud to serve his country in the New York State Army National Guard from 1959-1963.
His lifelong passion to grow trees to reforest the land and "help keep America green" started in 1963, where after graduation, he accepted a position at the State Reforestation Nursery at Mont Alto, PA as a trainee then transferred further north as Assistant Nursery Superintendent. In 1967 he was offered a position as Superintendent of Clements State Tree Nursery in Lakin, WV, then considered the most modern nursery on the east coast. With budget cuts in 1982, the nursery closed and Alan was forced to change professions for six years until a position opened with New Jersey Parks and Forestry Reforestation Nursery in Jackson, NJ where Alan retired in 2005 for a total of 35 years of growing tree seedlings.
Alan was blessed with a loving family. He married Rose Mary Alice Van Aken on October 12, 1963 in Windham, NY. Alan and Rose Mary raised 3 children and taught them to appreciate the natural beauty of the woods and outdoors. From the very beginning, he wanted his home and children dedicated to Jesus Christ. Both studying the Bible and reading the writings of C.S. Lewis - Chronicles of Narnia and J.R. Tolkien held a special place in his heart.
He has spent the past 13 yrs of retirement in the Lake Luzerne, NY community serving at Church of the Nations and attending a Men's Bible Study. His appreciation of old John Deere & Gravely tractors kept him active in his retirement years. His neighbors and friends will remember his gentle and kind ways, sense of adventure and always having time to listen. He was a man of strong faith, who trusted in God's 'providential' ways and often encouraged others by writing notes with scripture verses that had touched his own life.
Alan is survived by his loving wife, Rose Mary; his daughter Kindy Rose; his sons, William and Andrew (Jill) Peaslee; his nephew, Thomas (Darlene) Peaslee; his niece, Deborah Peaslee. He is preceded in death by his brother, Gordon (Virginia) Peaslee; his niece, Marsha Peaslee; and his parents.
A Celebration of Life service for Alan was held at Faith Bible Church on June 23, 2018, with a reception at Meadowbrook Village Clubhouse in Jackson, NJ. Donations in Alan's memory can be made to a ministry that he supported called Hope for Kenya at https://hopeforkenya.org/.
Share Your Memory of
Alan
Brian K. Daly - Owner/Manager
NJ License # 3723
Forked River:
Ocean County Cremation Service
206 Lacey Road | Forked River, New Jersey 08731-3510
Phone: 609-971-3321 | 800-390-1941
Toms River:
Ocean County Cremation Service
1252 Route 37 W | Toms River, New Jersey 08755
Phone: 732-341-3321 | 800-390-1941

Ocean County Cremation is proud to serve Toms River, Forked River and the surrounding (but not limited to) communities which include Lakehurst, Whitesville, Leisure Village East, Silver Ridge, Barnegat, Manahawkin, Lanoka Harbor and Lakewood NJ.